Today, RedBear are proud and excited to announce that it has achieved the Specialization for Modern Compute Security. This new award is an extension to the Amazon Web Services (AWS) Level 1 MSSP Competency. RedBear has successfully met additional technical and operational requirements for providing customers with a deep level of Modern Compute security.  This is in addition to the AWS's Level 1 Managed Security Services baseline requirements and  services uniquely designed for AWS environments. We were awarded the specialization at this year's AWS re:Inforce security conference in Boston!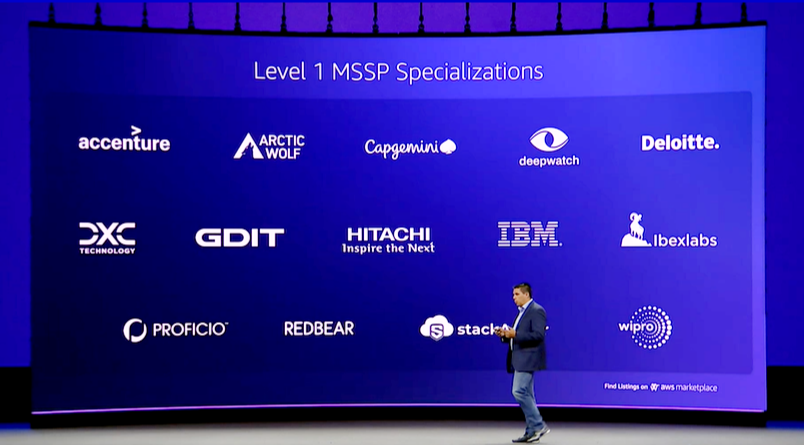 AWS launched the AWS Level 1 MSSP Competency in 2021 to enable customers to easily acquire ongoing security monitoring and management for AWS hosted environments. AWS security experts annually validate the tools used and operational processes of each MSSP. The partner needs to address specific cloud security challenges such as continuous event monitoring, event triage, AWS service configuration best practices, and 24/7 incident response. The AWS Level 1 MSSP Competency provides a faster and easier experience for customers to select the right MSSP for the AWS Cloud. This supports customers to achieve their goals for business risk and cloud strategy confidence. RedBear were one of the global launch partners for this competency.
Achieving the Specialization for Modern Compute Security differentiates RedBear IT. We are an MSSP and AWS Partner with essential 24/7 managed cloud security skill sets including for EC2, Container and serverless compute workloads.
Doug Woodford, Managing Director, RedBear IT
RedBear IT is proud to be one of the first AWS Partners to achieve AWS Level 1 MSSP Specialization status. Our team is dedicated to helping companies enhance cloud security and reduce cyber risk by leveraging the agility, breadth of services, and pace of innovation that AWS provides.
AWS is enabling scalable, flexible, and cost-effective solutions from startups to global enterprises. To support the seamless integration and deployment of these solutions, AWS established the AWS Competency Program to help customers identify AWS Partners with deep industry experience and expertise.
About RedBear's Managed Security Service
RedBear IT's Managed Security Service provides modern enterprise-grade cybersecurity for Cloud environments at an affordable price point
For digital natives, our service allows you to focus on your core business and growth, whilst staying secure.
Our service is also suited to mid-market organisations. Typically, these organisations have all the security issues of Enterprises but without the budget and internal skill set to match.
For Enterprise & Public sector, our service provides an integrated approach to your security posture. It helps to avoid disparate single purpose tool sprawl and many screens to manage.
Craig Salter, Founder and Director of Safety Champion Software, an Australian provider of Safety Management Software and Services
"Our client's data is of paramount importance to them and us. Partnering with cyber security experts like RedBear IT was an easy decision. This relationship has allowed our team to focus on their areas of expertise whilst having the confidence that our systems security is always front of mind"
Find out more
For more information on RedBear's managed security service and the Specialization for Modern Compute, visit out dedicated MSSP page or contact us to understand how our service is applicable to your organisation.